Our partnership with the WSP: Reigniting the Homeward Bound Program
You may have seen a new look to some of our trailers recently; that's because we are honored to have partnered up with the Washington State Patrol in reigniting the Homeward Bound program.
Homeward Bound is a Washington State Patrol push to raise public awareness about missing children and bring light to their cases. We share a common goal of bringing renewed hope to their families.
Homeward Bound began in 2005 with late Trooper Renee Padgett. Gordon Trucking unveiled the first trailer in 2006. Unfortunately, Gordon Trucking was bought out in 2013 and Trooper Padgett passed away in 2018 after over six years battling with multiple myeloma, a rare cancer of the white blood cells. This brought a halt to the program.
In addition to highlighting the missing persons, the Homeward Bound trailers include a memorial for Trooper Padgett and the contact information for how to join Be The Match registry. Be The Match is a leader in bone marrow transplantation, helping patients match with live-saving donors. Since January 2019, there have been over 14 registrations using the code on our trailers.
Fast forward to January 2019, after our team member Laurie Glavin sought out approval from her supervisors and contacted the WSP, we unveiled the first set of two trailers featuring missing person Teekah Lewis. We have since unveiled four more trailers featuring missing persons Misty Copsey and Alyssa McLemore. By the end of 2019, we will have a total of 11 trailers on the road featuring five missing persons.
Alyssa McLemore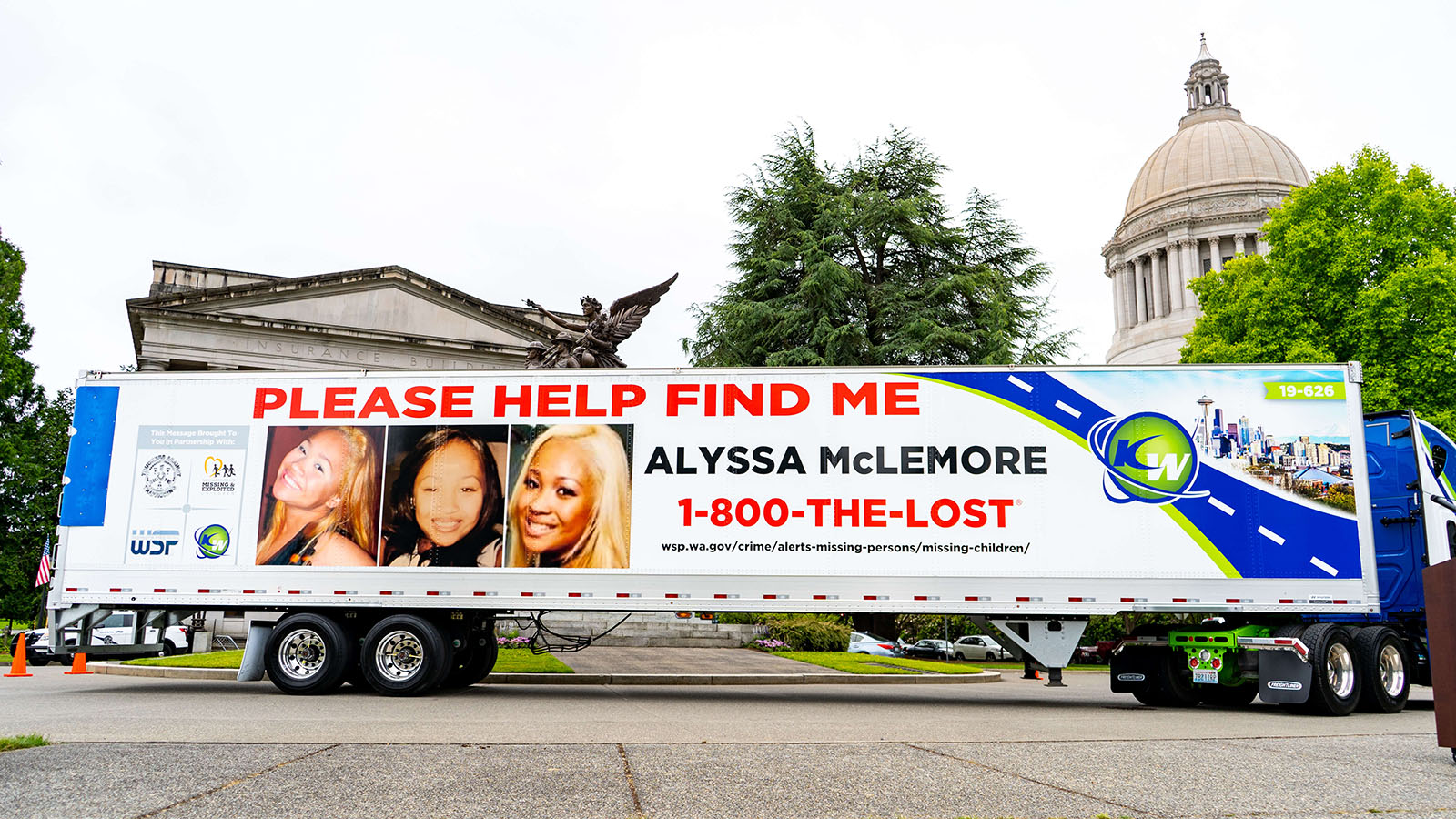 Asia Wilbon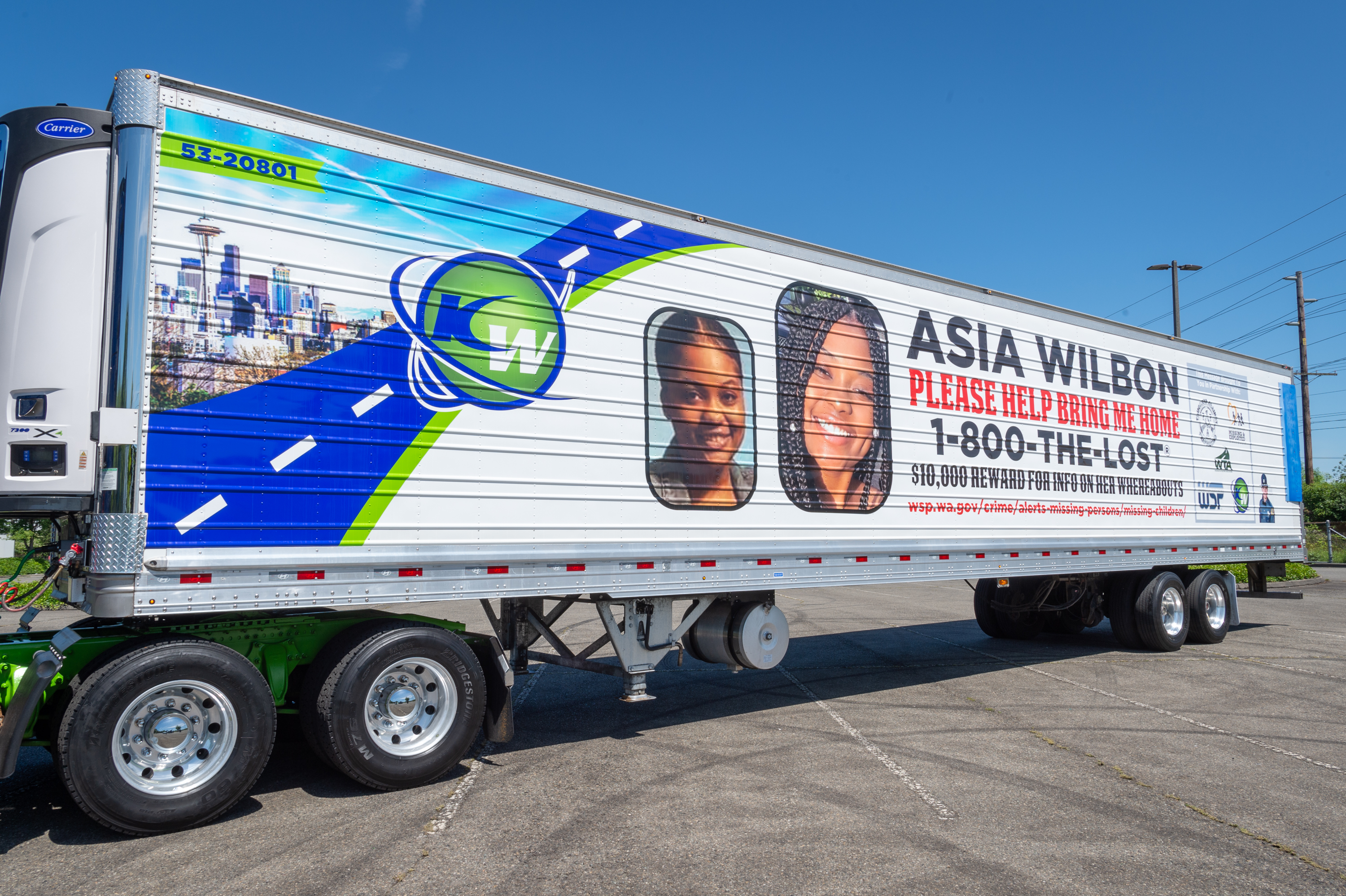 Sofia Juarez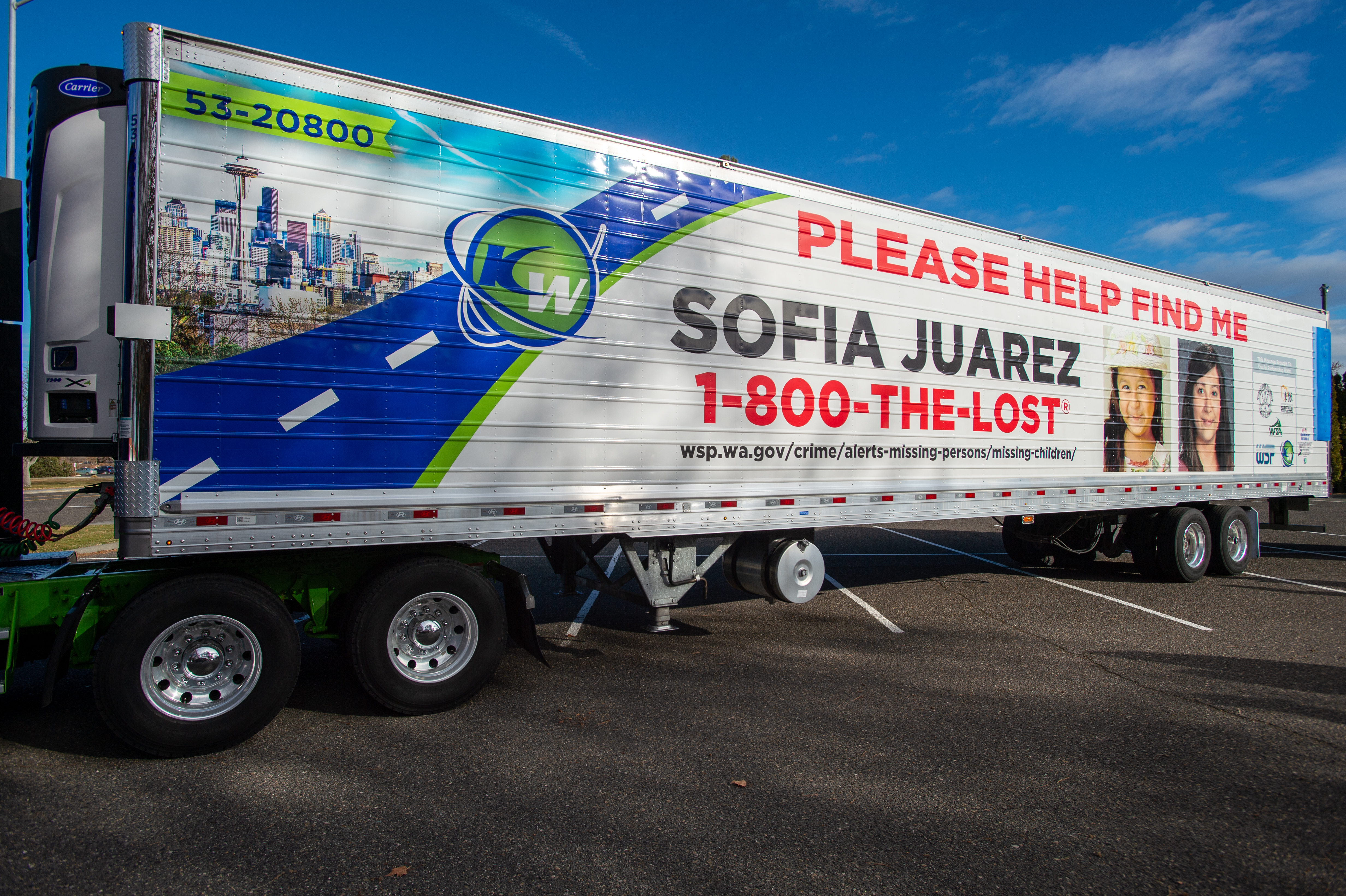 Teekah Lewis